August 18, 2006
Roscoe, NY
It's August, which means it's the month for state fairs and county fairs, where hard-core city folk like myself have the opportunity to get up close to real country living. Sullivan County doesn't have its own county fair, so our preferred alternative is the Delaware Country Fair, and that's what we did this morning.
I see that Julie Lerman went to a Vermont county fair earlier this week and brought back a photo of a tractor pull. Deirdre and I prefer more biological exhibits, such as silly-looking poultry: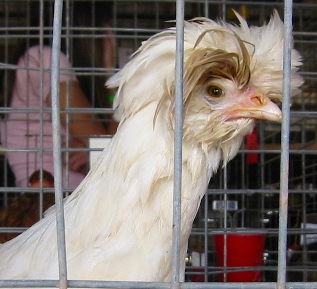 This yummy specimen is the basis of lots of good food (bacon, ham, spare ribs, Slim Jims, etc.):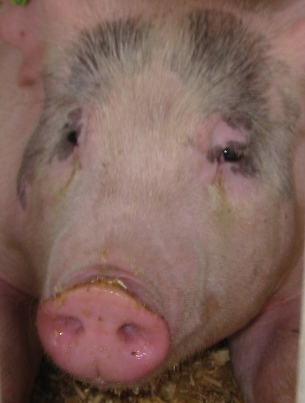 Some people like horses. One of those hands is Deirdre's: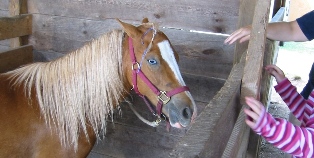 We think this is a ram: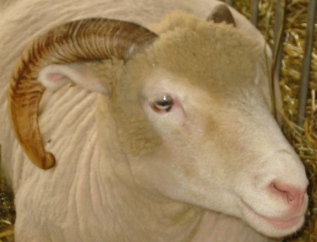 A "must-see" is the annual butter sculpture: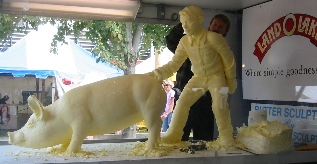 Being basically a nerd, I always get a kick out of the antique farm equipment. You can take the kids to school on this vehicle and get some wood cut up while you're doing it: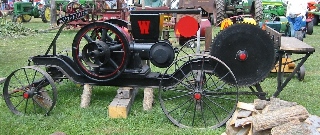 If I had my life to do all over again, I'd spend it making quilts. Quilts may not be as beautiful as finely crafted code, but can code keep you warm at night?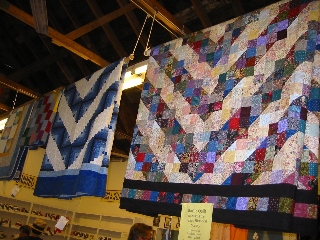 Don't leave the fair without eating a funnel cake! I prefer mine with cinnamon and sugar: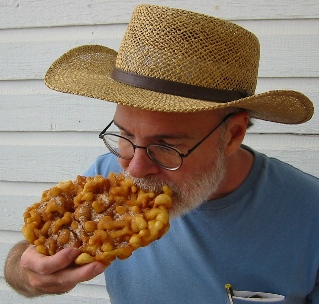 But avoid the deep-fried Snickers bars. Those things violate basic laws of the universe.